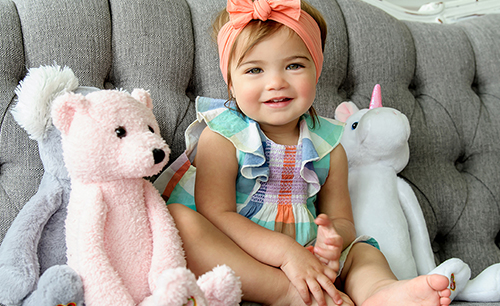 Capture the sound!
Some moments happen once in a lifetime
Some moments only occur once in a lifetime and they should be cherished forever. Our adorable stuffed animals come with a 20 second recorder that stores a heartbeat even through battery changes.
Let's make memories!
Some moments should never be forgotten
We have a large variety of heartbeat animals in store. Be sure to stop by to pick out your favorite!